Projects can be large or small but have a couple of things in common. They are usually one-off activities linked to a time and cost constraint, and are generally embarked upon to bring about beneficial change or add value to the business.
Why use a Project Management service?
Time and Money. It is well documented that change in business is not easy, as people are usually focused on their day jobs & find it difficult to release sufficient time to achieve the required change on their own. It is especially difficult to manage change within an HMRC legal framework, where the service is managed by a third-party provider & where it involves system development. The Project Manager's role is there to ensure the success of the project, keeping it within scope, highlighting progress and any issues to the business. A project manager will provide:
Consistency

Clarity

Collaboration

Continuity

Capability

Communication.
What is included?
Definition of the project's Business Case and Scope

Management of the project to completion

Regular reporting to the business

After the project is completed, a closure report allowing the business to learn lessons from the project and take ownership of any follow-on tasks.
What does it cost?
The cost will be based on the size & scope of a project.
Find out more information on our FAQ.
Case Study
How obtaining HMRC authorisations can help a camera business focus on building export markets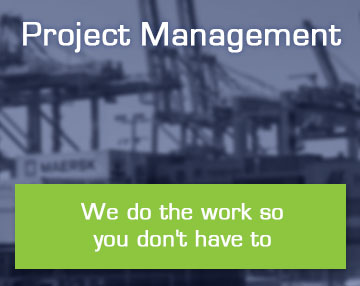 Making the best use of your resources
Flexible change management driving your business forward
'The other part of outsourcing is this: it simply says where the work can be done outside better than it can be done inside, we should do it.'
Request a quote – Fill out the forms below and we'll contact you shortly