Process mapping outlines the flow of activities, with responsibilities and required standards, to complete a business process. A flow chart shows the steps taken and the decisions made which may affect the outcome of the task. This is supported by more detailed step by step processes which deal with more detail about how things are done, and the required standards.
Why use Process Mapping?
Process mapping gives you control over ensuring that things are done in a consistent way. It helps you support your teams in doing their jobs efficiently by understanding the bottlenecks that can cause delays in the process and as a result you may be able to delegate some of the decision making that is causing these holds ups. During an HMRC audit, having documented processes will demonstrate that you proactively manage compliance and that you have a documented solution should things go wrong. And finally having well-documented "as-is" processes will help when it comes to defining any changes needed for efficiency or compliance reasons.
Consistency of results

Continuous Improved ways of working

Change Management

Collaboration between departments

Continuity in workflow.
What is included for each process?
A Flow Chart – outlining the actions, decisions and the outcome of each process

A detailed written process outline including why, who, what & when for each step

Recommended changes, KPI's & objectives to achieve the success of the process.
What does it cost?
This is priced based on the complexity and quantity of processes written.
Find out more information on our FAQ.
Case Study
How obtaining HMRC authorisations can help a camera business focus on building export markets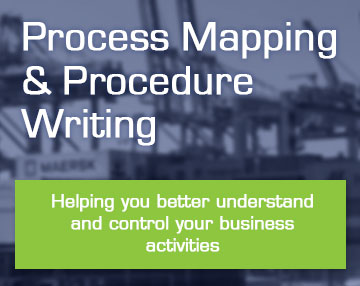 Controlling risk by having written processes and procedures as required by HMRC
Promoting inter-departmental collaboration and supplier partnerships
Working together to help you work better together
Request a quote – Fill out the forms below and we'll contact you shortly